Biel Crystal (HK) Manufactory Limited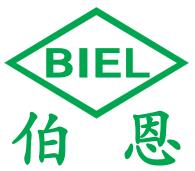 About Biel Crystal (HK)
Biel Crystal Manufactory Limited was founded in 1987, and based in Hong Kong, Biel Crystal has established several wholly-owned subsidiaries worldwide, such as Shenzhen, Huizhou, Anhui, Tianjin, Inner Mongolia, Korea, Japan, Taiwan and Vietnam. We mainly manufactures mineral cover glass, touch screen, optical glass for cameras, metal casing and frame for mobile phone, luxury sapphire crystal cover for watch and phone, and ceramic parts etc. Diversification is the corporate strategy. Biel Crystal extended the business to different industries, like real estate and hotel, and have achieved remarkable results. Biel Crystal has strong technology and research and development capability, and had been certificated as "national high-tech enterprises" in November, 2016.
Biel has built production bases in Henggang (Shenzhen) Industrial Park, Qiuchang (Huizhou) Industrial Park, Yonghu (Huizhou) Industrial Park, Sanhe (Huizhou) Industrial Park, Yangna (Huizhou) Industrial Park and Inner Mongolia Industrial Park. By 2017, the total registered capital of Biel Crystal is up to HK$ 13.9 billions and invested over HK$ 38 billions. The total area of industrial park is about 2 million square meters. Currently, Biel owns over 3 million square meters area for the total area of production floors and dormitory buildings, and has about 120,000 employees working for the company. With a production output of HK$ 50 billions in 2017, Biel Crystal had paid local tax for HK$ 1.5 billions. Biel Crystal, one of the biggest taxpayers, has made considerable contribution to Guangdong development for consecutive years, therefore it has been regarded as the hi-tech, large-scale and key enterprise in Shenzhen and Huizhou, Guangdong Province.
The company has focus on introducing the advanced technology and automation to R&D and production. Biel Crystal has setup a professional R&D center and 3 major laboratories with more than 30 R&D engineering teams, and had cumulatively invested nearly HK$ 0.8 billions in R&D. The company owns patents in many fields such as optical glass processing, sapphire processing, touch screen development and fingerprint module assembly, including about 20 invention patents.
Recent years, Biel Crystal was honored as the most competitive enterprise of Guangdong Province and the most influential enterprise in global touch screen field. In 2016, Biel was listed as one of the top 100 enterprises with rank 68th among all enterprises and 23rd among top 100 manufacturing companies of Guangdong Province.
Biel Crystal earned a high reputation for its spirit of innovation and manufacturing excellence, among the domestic market and international market of smart phones, smart watches and luxury watches. Quality is the life of an enterprise, while environmental protection and safety are the assurance of an enterprise continuous and healthy development. Biel crystal strives to build a world-class brand enterprise by introducing and achieving the international quality standards, environmental standards, health and safety standards, and corporate social responsibility management system standards and got certificated with ISO 9001, ISO 14001, OHSAS 18001, TS16949 and SA8000, etc.